Are you planning to purchase industrial equipment at auctions?
Many business owners choose to purchase industrial equipment financing at auctions because it gives them different options. Auctions typically showcase a wide range of equipment from various manufacturers.
However as auctions sell items to the highest bidder, business owners need to have a lot of cash or equipment financing in order to make a purchase. That's the reason why many of them opt to get loans to increase their buying power.
The natural question then becomes: "how can I make sure to have industrial equipment financing ready for the auction?"
In this blog post, we'll discuss about tips on purchasing at equipment auctions and how to increase your working capital buying power through industrial equipment financing. If you want to purchase industrial equipment at an auction, this is the best way to go about it.
Buying

Industrial Equipment Financing at Auctions
If you want to purchase industrial equipment with good quality without spending too much, then try going to auctions.
Many industrial and manufacturing companies choose to buy their equipment through heavy equipment leasing options at auctions because it gives them wide a range of options.
But before you look for auctions and start bidding, there are things that you need to consider first.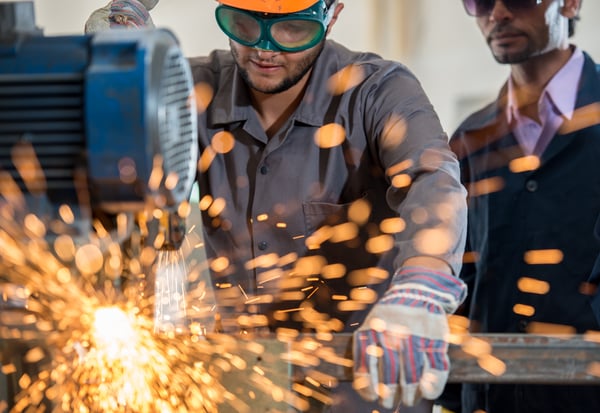 Things to Consider before Acquiring New Equipment
When buying industrial equipment or any other construction equipment , you must first be able to answer: Are you going to buy a new or a used piece of industrial equipment?
The right choice for your company depends on several factors, and one of those is your capital. You must have enough working capital in your small business if you want to buy all the equipment you need.
If you do not have enough, then consider acquiring industrial equipment financing to increase your buying power. Doing so will help you avoid cash flow related problems down the road as well when you need to purchase inventory and hire employees to operate the heavy equipment.
To give you an idea of why businesses get external funding for heavy equipment, let's discuss the cost of purchasing industrial equipment at auction.
Cost of Purchasing

Industrial

Equipment at Auctions
There's plenty of equipment to choose from at auctions and you can purchase it on your desired amount.
However, if you won the bid, remember that the final bid price (or "hammer price") is not always the total of what you pay.
You will pay for the removal and shipping fee of your equipment as well. The amount of the shipping fee may vary especially if the items are big. Some industrial equipment requires dismantling and handling before it gets shipped.
The cost of taxes and import fees might also be added to your purchase price. With that said, it's advisable to know how taxes on auction purchases work in your particular jurisdiction.
In addition, a 10% deposit is sometimes required from the winning bidder. The remaining 90% must be paid within a max of 28 days or risk having the purchase forfeited.
It's best practice to have an approval from an equipment financing and leasing company prior to winning the bid because some auctions only give you 7 days to make the purchase or you will pay late fees.
Even with these fees, you can still save money with the lower cost of buying industrial equipment financing at auctions.
Using Industrial Equipment Financing
Industrial equipment financing is often used at auctions because it can be arranged within hours or minutes. Its application process and quick approval match the situations of business owners who need money, and fast.
However, to use this type of financing effectively, you need to find a flexible source of capital. Look for reliable equipment financing companies, like Trust Capital. Trust Capital will also give you cash on top of your equipment purchase.
Clients can get up to 25% of the equipment cost in cash flow on top of the full purchase price of the equipment. Trust Capital also has an application-only program where you can get a loan up to $350,000 with rates starting at 4.75%.
Although the equipment financing program of Trust Capital can help you increase your buying power at auctions, you should still exercise caution when making a purchase with flexible monthly payment terms.

There are things that you should avoid to get the most out of your purchase when buying industrial equipment financing at auctions worldwide.
Problems of Purchasing Industrial Equipment at Auctions
Many auction-goers have had a bad experience buying industrial equipment at auctions and one of their problems is payment scams. Using wire transfers is highly discouraged as this payment method is used in many fake auctions as this makes reclaiming money impossible.
Aside from that, business owners also experience false advertising or product scams. They're not getting the heavy equipment they're supposed to get. Sometimes, the specifications of the equipment's advertisement aren't even true.
To avoid dealing with those kinds of sellers, it's best to read feedback about them. You can also check the equipment before deciding to make a bid.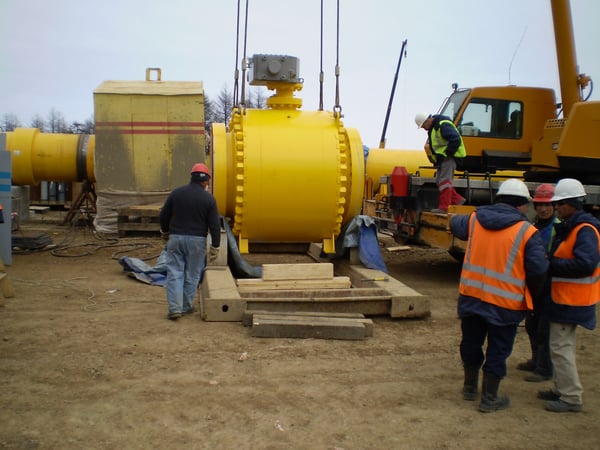 Things to Check Before Buying Industrial Equipment at Auctions
There are many considerations and factors that you need to address before you decide to purchase industrial equipment at auctions. Doing the following will help you get the best possible equipment you need for your operations through heavy equipment financing options.
Signs of Wear
First, be sure to check the age of the machine. The seller should specify the age as part of the sales description.
If you choose to purchase used industrial equipment, expect the used equipment to have some scratches.
Consider other options if the equipment has hairline cracks or rust as these minor damages can turn into major problems.
You should avoid buying equipment that needs repairs because this means additional costs. Frequent repairs will only serve as financial services and its burden in the future.
Operating Hours
The machine's operating hours is one of the important factors you should consider when evaluating a machine's condition. An equipment that had long operating hours is already depreciated or outdated.
When choosing a piece of equipment, always go for the equipment that's well maintained by its previous owner.
Maintenance Record
Checking the heavy equipment maintenance records is the easiest way to know if it has been maintained at regular intervals in order to apply for the long term loans.
Make sure to look for clues that could indicate how it's been used as well as how it's been taken care of.
Check the Fluids
You should also check the fluids especially if you're buying an industrial equipment. Some of the fluids that you need to inspect are engine oil, transmission fluid, coolant, and hydraulic fluid.
The machine's fluids will give you an insight into the current condition of the machine. It'll also inform you how well the machine's been maintained over time.
Low or dirty fluids could be a sign that the previous owner hasn't kept up with a regular maintenance schedule. Also, having a water in the engine oil can be a sign of a much bigger problem.
Check for Any Liens
Before paying for the equipment in full, make sure that it's free from any liens by doing a UCC (Uniform Commercial Code) Search. Make sure that the seller has a clear title on the equipment that you're purchasing or else, you'll encounter legal problems in the future
Final Thoughts on

Buying

Industrial Equipment Financing at Auctions
In this blog post, we talked about how industrial equipment financing and leasing can be useful at auctions. Many business owners choose to purchase the equipment they need at auctions because it gives them a lot of options.
But buying industrial equipment at auctions can still require a huge investment from the business owners. There are also several additional costs that need to be factored in when you win.
By purchasing industrial equipment financing at auctions, you can get approval within minutes or a few hours after you submit your online application. This will allow you to buy the heavy equipment you need at your desired price.
To get the most out of your industrial equipment financing options, you must also check the equipment you are buying to make sure it is in top condition still and not on it's last leg. Using your money to pay for equipment that will only cause headaches is money gone to waste and a giant paper weight.
Are you ready to Apply online and get pre-approved for equipment financing? We invite you to call Trust Capital and speak with an industrial equipment lease specialist that can offer you a no obligation approval and run payment scenarios for you subject to credit approval at 866-458-4777.