Looking to see if forklift leasing would work for your warehouse/distribution business?
Starting a business can be time and effort-consuming, especially so when you are looking into owning a warehouse/distribution network and business. To find success in the industry, it's important to invest in a fleet of forklifts to handle the day-to-day operations.
As the business deals mostly with heavy lifting, investing in these forklifts is a necessity.
However, it's a necessity that can be costly.
To avoid possible financial problems, it's good to consider using forklift leasing. In this blog, we will discuss how this can help your business while giving 7 tips for starting a warehouse/distribution business along with operating lease.
7 Tips for Starting a Startup Warehouse/Distribution Business
Starting a successful warehouse or distribution company means being able to expect the many challenges that you will encounter.
One of these challenges is the shortage of capital. This usually happens when you're buying equipment or forklifts for your business.
However, this is an issue that can be resolved through the use of forklift leasing which involves quite less lease payment.
But before we go further into that, let's first see the things you need to do before you start your operations.
1. Determine Your Target Customers
First, you need to determine your business' target audience. Doing this allows you to develop your business strategies and objectives.
Knowing your target customers will also help you plan your operations for your supply chain business.
If you choose to be a wholesale distributor, your choice of customers should include the following:
Retail businesses,

Retail distributors, and

Exporters.
When you're done choosing your target customers, it's time to create a business strategy.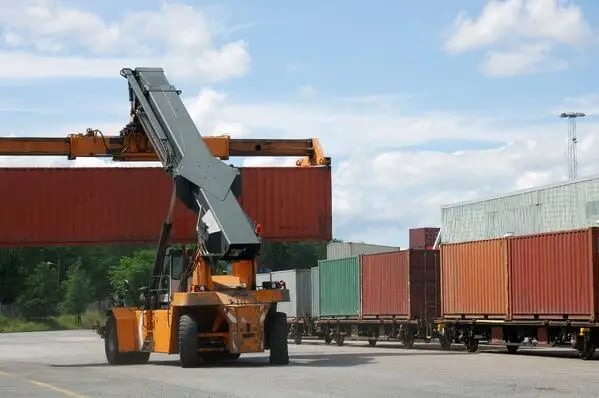 2. Create A Business Strategy
Your business plan will set the direction of your operations. Without it, you'll end up guessing what your next move will be, resulting in unnecessary actions and bad decisions.
To prevent these, you need to have a clear plan to guide your business in the long run. You need to look forward to the things that'll benefit your business in the future.
While creating your business plan, here are some aspects of your business that you need to address.
What kind of products are you going to deal with?

Which manufacturers can supply these products?

What is your budget?

How do you plan to market your products?

What are your targeted sales and profits?
After determining these, the next thing you need to do is find a manufacturer.
3. Find a Manufacturer to Work With
Warehouse and distribution businesses often work with an equipment manufacturer that makes reliable products and have inventory management.
Your business' reputation will depend on the products that you're distributing. This is why it's vital to choose an equipment manufacturer with a good reputation and promises you benefits from the partnership.
4. Estimate Your Operational Cost
The operational cost of your business will depend on several factors. But usually, you need at least $500,000 to cover the cost of acquiring your assets and operational expenses, and this is the reason you have lease program to help in this.
The basic heavy equipment needed for your wholesale distributorship depends on what you choose to sell. However, startups will need to find an office space, warehouse, inventory, lift trucks, and forklifts.
Be wary of the cost of acquiring the pieces of heavy equipment you need for your distribution channel business such as forklifts. These will be your main assets as they are the core of your operations.
You need to secure the equipment financing needed to acquire your forklifts. To do that, you need to carefully allocate your budget.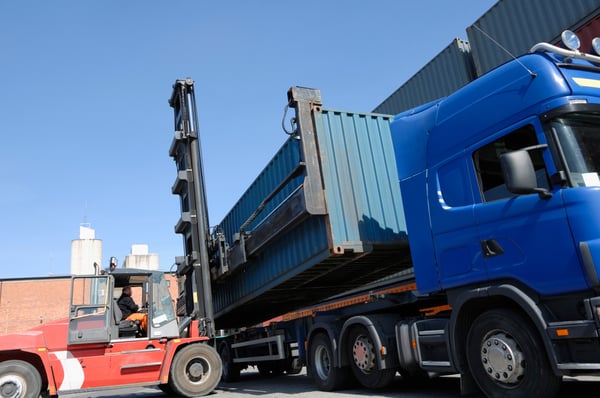 5. Allocate Your Budget Evenly
Properly allocate your available working capital to support every aspect of your business to prevent any issues arising from insufficient capital. But if you only have limited working capital, you need to get external funds.
If you plan to get a loan to support your finances, look for financing companies. Not only will financing companies lend you cash, but they will also help you build and maintain a healthy budget to grow your operations quickly.
6. Keep Cash Flow Under Control
Keeping your cash flow under control with the help of financing companies will help you avoid losing capital. That's why it's important to stay aware of your financial reports and status at any time.
Prefer producing regular reports for cash availability, daily or weekly sales, payables, and inventory. To further keep your cash flow healthy, consider leasing your forklifts.
7. Acquiring Forklift Through Leasing
Many business owners acquire forklifts through forklift leasing. This is because leasing hardly affects your capital by not requiring a huge amount of money upfront. Many forklift leasing companies will even offer no payments for the first three months followed by lease terms up to seventy two months.
Leasing a forklift is a good option for business owners who need the use of a lift truck for more than a year. Forklift leasing has a number of advantages over ownership, including cost-effectiveness, better equipment leases, and fewer responsibilities.
The cost of your lease will be based on the vehicle price and the length of the lease agreement.
Final Thoughts on Using Forklift Leasing in Startup Warehouse/Distribution Business
In this blog post, we talked about using forklift leasing in your startup business. Before you lease your forklifts, make sure to determine your customers first and have a business plan to help you avoid any potential problems in the future.
Having a business plan will also help you set your goals and choose a manufacturer to work with. Keep in mind that the manufacturer will determine the reputation of your business, as well as the size and cost of your operation.
To cover the cost of acquiring your assets and operational expenses, businesses need at least $500,000.
If you're low on working capital, make sure to allocate your budget evenly and consider leasing your forklifts for your business in United States.
Forklift leasing will hardly affect your working capital and will help keep your cash flow predictable and under control. Unlike purchasing, leasing forklifts rarely need a huge money upfront and provide great tax advantages. Many of our customers take advantage of deferred payments and not having to make a payment for a few months after they take delivery of the fork lift.
Ready to Apply online for forklift financing options? We invite you to call Trust Capital and speak with a forklift lease specialist that can offer you a no obligation approval, run payment scenarios for you subject to credit approval and go over your tax benefits at 866-458-4777.