Looking for a way to get the best construction equipment financing?
When you are in the construction business, having the essential equipment is crucial to keeping your business up and running smoothly. Having out-dated or incomplete equipment can result in project delays or even worse, cancellation.
But purchasing equipment can make a big dent in your business' bank account and must not be taken lightly. This is where the importance of having construction equipment financing comes in. With the right business loan, you can have your business' needs without making that dent.
Before you applying for this type of business loan, it's important that you understand what heavy equipment financing is. Having knowledge will help you determine where you can get the best construction equipment financing with the right benefits that will suit your business loan needs.
What Is Construction Equipment Financing?
Construction equipment financing primarily deals with certain financing methods that help in extending working capital to businesses. This is designed mainly for the purchase of equipment - in this case for construction.
When you have made the necessary move of obtaining construction equipment financing, your business makes payments to the heavy equipment financing company over a certain period of time. Under a heavy equipment financing agreement you remain owner of the equipment throughout the term and the lessor releases the UCC filing once the loan is repaid. Under a dollar buyout lease the lessor remains owner until paid off.
This kind of construction equipment financing wherein the heavy equipment itself is the collateral and if the debt remains unpaid, the equipment lender becomes the owner.
Some business financing methods for construction equipment financing may include SBA, equipment leasing with a $1 buyout, FMV Buyout, Operating Lease, Heavy Equipment Finance Agreement, working capital loans and other government loans.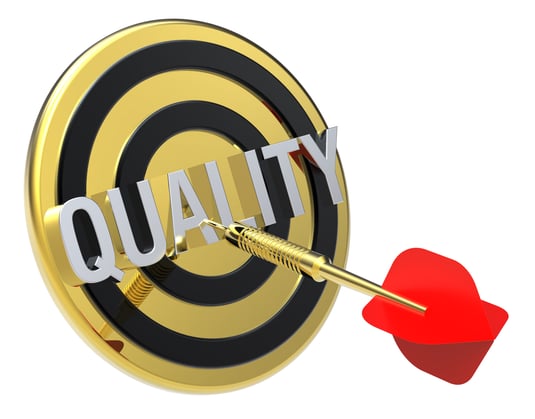 Qualities You Should Check When You Apply For A Construction Equipment Financing Loan
Whether it is for a long-term or short-term project, you decided that your current backhoe or excavator will not suffice. Upgrades must be made. In order to make this happen you opted to apply for a construction equipment financing loan.
Before securing construction equipment financing, there are 9 qualities that you need to consider:
The Process
The first thing you have to look out for is the entire business financing process with the best equipment financing company.
Each construction equipment financing company varies on their process.
Some business finance companies will require more paperwork, which adds up to the length of time before getting your equipment. While others will only require a credit check.
And these are just some factors that may add or lessen to a business financing company's process.
However, heavy equipment financing companies in general have a faster approval application and processing time as compared to traditional business banks.
Equipment Financing Payment Plan
Construction equipment financing companies offer different plans for different types of organizations. A logging company may opt to do a season payment plan where they make payments 9 months out of the year to match their busy time of the year. Many doctors decide to do a $99 for the first six months deferred payment plan to allow their new medical aesthetic equipment to gain revenues before their regular payments begin. A tow truck company may pick no payments for 90 days payment plan to allow enough time to get their tow truck logo painted and on the road generating revenues before actual payments begin. A construction company may do a TRAC lease when financing a concrete truck and concrete pump trailer or do a heavy equipment financing agreement with no pre-payment penalty so they can buy out at anytime and only pay the remaining principal left on the equipment loan contract.
There's a smart payment plan called the "Step Down Payment Plan" that not many business owners know about but is only good for cash rich business owners. To pay the less interest on the heavy equipment loan it's best to make your payments higher year one, then less year two and even less year three. This will set up your heavy equipment financing agreement with less total out of pocket interest paid to the heavy equipment financing company.
There are also cases where some heavy equipment financing companies accept bad credit. These are typically private heavy equipment lenders not your local bank.
Make sure that the business financing plan the company is offering will be perfect for your business needs. If you're skeptical about how well it fits your needs, you can always ask questions before accepting the terms and conditions. Such as no prepayment penalty on an equipment financing agreement.
Payback Options
Check the company's payback options when you lease an excavator or finance a backhoe.
Heavy equipment financing companies will offer many different options for payback. There are those that provide seasonal payback options for crane leasing that can help you whenever your crane business is down on certain seasons.
You have to look through these options carefully and see what fits your crane business and crane budget.
Most heavy equipment leasing companies will have business owners pay the aggregate amount of payments minus a certain percentage depending on where you are in the agreement. Some heavy equipment leasing companies will forgive all the unpaid interest on the heavy equipment financing agreement.
Type Of Financing
When it comes to construction equipment financing, there are two different options: an equipment loan or an equipment lease.
If you opt for the loan, you will be the owner of the equipment. While with a lease, the funder is the owner. But with some crane leases, your dozer financing company may offer you to purchase the asphalt equipment once your dozer lease is over. Heavy equipment leasing buy out options include a $1 buy out crane lease, a 10% PUT crane lease, or a FMV crane lease.
Note that both types of crane financing have varying interest rates as well as the terms of dozer financing.
Section 179 Qualified
Consider a construction equipment financing company who will offer you a Section 179 qualified business financing method. This is beneficial because the IRS allows a tax deduction based on equipment leasing and financing. Structure your agreement as a $1 buy out lease, a 10% PUT crane lease or an equipment financing agreement to qualify for tax code Section 179.
Heavy Equipment Lease Agreements and Equipment Financing Agreements from some heavy equipment financing companies are combined with Section 179. The company may offer you either of these agreements and what you will get is a big tax deduction.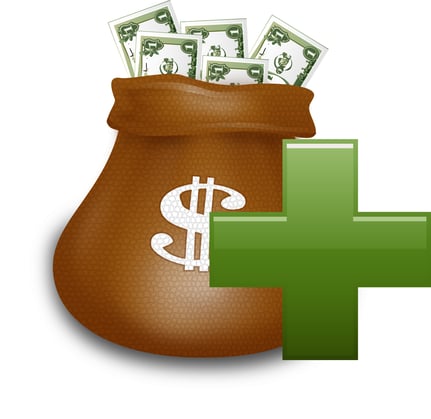 What Equipments Are Covered
Each construction equipment financing company will finance different types of construction equipment. Although several companies have coverage for almost all types of equipment, there are also others who specialize in specific types and/or organizations. Some will finance used equipment and some will have age restrictions.
When you look for a heavy equipment financing company, check if the equipment you need is something they finance. Some will finance a bobcat skid-steer and some specialize in financing cranes. See if they offer larger residual values such as 20 - 30% for new excavators rather than the standard 10% so your payment stream is lower and you just take advantage of the use of the excavator and not the ownership. Structuring your excavator lease as an FMV buyout will improve your cash flow, no interest on the taxable amount (billed monthly on the stream) and give you bigger tax writes offs each year of the excavator leasing.
What Costs Are Covered
Almost all of the excavator financing companies have services that will cover up to 100% of the excavators cost. Other excavator finance companies will offer to cover extra excavator costs such as, installation fees, delivery fees, extra tracks and buckets and tax.
The three factors that must be considered when checking what excavator costs are covered in the excavator financing are:
Construction Equipment Financing & Leasing Rates
Check if the excavator financing interest rates provided by the construction equipment financing company is fixed or adjustable. The crane financing interest rate is the most important cost to consider when it comes to your crane financing. Click here to calculate your construction equipment financing rate. Click here to calculate what your construction equipment financing payments could be. Click here to calculate how much construction equipment you can afford to lease.
Here are some handy construction equipment financing calculators to help you along your way.
Also note that if your equipment loan rate is low you will get to save more money over time. That's because the lower the business loan interest rate, the more you save.
Duration Of The Business Loan Term
The average business loan term is around five years. And most of the time, you will be given two options: a lower interest rate over a longer repayment period versus a higher rate over a shorter period.
Check which option will help you save more.
Ensure that you can afford the monthly payments. Even with a longer repayment term that spread out your monthly balance, there are instances you might end up paying more of the interest rate over time.
Documentation Fees
Documentation fees are another standard cost when you plan to borrow from heavy equipment lenders. This fee is can be anywhere from $99 to 1% of the size of the heavy equipment financing agreement. Financing Titled Vehicles for your business will have hire documentation costs because more is involved with titling, pre funding for truck and trailer vendors, etc.
You may want to talk to your business financing company about origination fees. See if it will be possible to have the doc fee included in the loan if you wish.
Inclusions For Soft Costs
Be attentive when it comes to soft costs. Some business financing companies may finance only the item, leaving you to pay soft costs such as taxes, installation and delivery fees.
Others will finance some portion of the soft costs and will roll it over your loan amount. Ensure that the financial method opted for includes this.
How Much Can You Borrow
Your business loan size will greatly depend on the specifics of your dozer purchase. Most heavy equipment financing companies can finance you with up to 100%, and this is applicable for any type of business equipment loan.
It is highly probable that there is a minimum amount that you can borrow. Typically, it will be between $5 000 up to $25, 000 which may not a good option for small purchases. If this is the case, you can try waiting to buy more items in bulk or search for other small business loans, credit cards or lines of credit for businesses.
Final Thoughts On Why You Should Consider Construction Equipment Financing
In this blog post, we talked about construction equipment financing and how you can use it for your business. The things you really had to look at before choosing any source of financing included:
The overall business financing process,

The business financing plan,

Packback options,

The type of equipment financing,

Section 179 qualified,

If all the equipment you want would be covered in the crane financing,

The costs of the dozer financing.
We highlighted the qualities to look out for when searching for the best construction equipment financing. From knowing the process of a heavy equipment financing company down to how much you can borrow are all important qualities you need to check when you apply for crane financing. With Trust capital you can be approved for up to $250,000 with just a single one page application and more with a full financial package. Most uniquely they offer no prepayment penalty heavy equipment financing agreements.
If you have further questions regarding construction equipment financing, you can call Trust Capital at (866) 458-4777.