Are you a busy business owner looking to acquire construction equipment for your business, and are considering construction equipment financing?
The construction industry continues to have a steady growth as evidenced by an increasing number of projects for various buildings and facilities. The constant use of excavators, dozers, skid-steers and cranes ultimately leads to wear and tear, increasing the need for new construction equipment.
However, acquiring construction equipment requires a huge amount of money. Yellow iron isn't cheap. Keep in mind you can acquire and finance construction equipment at an auction.
If you're low on budget, acquiring more construction equipment might not be your top priority.
That's why in this blog post, we'll discuss how you can find great deals on new equipment through construction equipment financing.
Buying
Construction Equipment
from
the Best Equipment Dealers
Maintaining a business is a tough job. It requires all your time, effort and even money just to keep the operations running smoothly.
If you're working with construction equipment, this can be even more daunting on the wallet.
However, if you invest in the right heavy equipment from the start, you can save a lot while still earning big.
That's why it's vital to find a reliable dealer for your construction equipment financing.
But before we discuss how to do this, let's talk about what construction equipment financing is.
What is Construction Equipment Financing?
This is a type of business financing that increases the working capital of a construction business. This can be used to replace failing construction equipment or in expanding business operations.
Some of the benefits a business can get from construction equipment finance services are:
Flexible financial solutions such as deferred, seasonal and yearly payments,

Working Capital preservation,

Improved expense planning,

Up-to-Date reliable equipment, and

Equipment disposal.
While these can greatly help your construction business, you need to maximize the use of the construction equipment financing to ensure your success.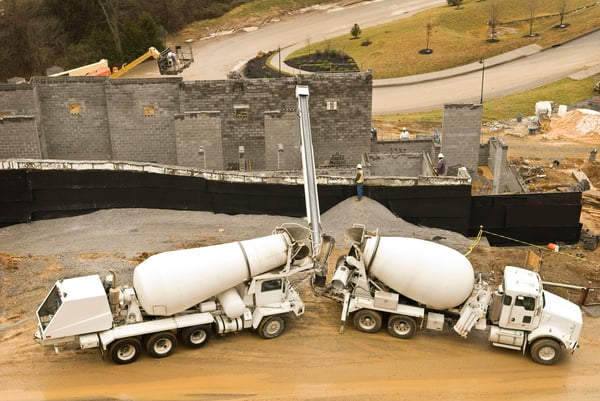 Maximizing the Use of Construction Equipment Financing
Use your construction equipment finance wisely and strategically. Determine if your equipment financing terms are aligning with your business goals by measuring your return on investment (ROI). Typical term is 60 months but try to pay it off in 36 months.
To do that, make sure to evaluate the long-term results of how you're going to use your working capital. If your construction company has a limited working capital, consider leasing your dozer. Their are great interest rates available for businesses with good credit.
It's very important to figure out early on if it's more important to budget for a shorter term with less total out of pocket crane cost or a longer term with a lower monthly crane payment. Most heavy equipment financing companies will have you pay the sum total of payments that you sign up for. Trust Capital does have programs with no prepayment penalty if you have excellent credit. They even approve start up construction companies for heavy equipment financing.
Leasing equipment eases cash flow problems and also has tax benefits. Aside from these, heavy equipment leasing companies such as Trust Capital also allow you to have flexible payment options in order to avoid any problems with monthly payments.
To help you further get the best from this arrangement, make sure to choose used construction equipment that'll last longer by buying construction equipment from trustworthy heavy equipment dealers.
Here are some tips for purchasing or leasing construction equipment.
Tips for Purchasing Construction Equipment
Whether you're planning to buy or lease used construction equipment, remember that it's a tricky process. You need to know exactly what components to look for before making the final decision.
If you don't have an idea on what to look for, here are some tips for purchasing construction equipment:
Check the fluids,

Equipment's operating hours,

Maintenance record, and

Signs of wear.
Aside from these, also consider acquiring construction equipment from reliable construction equipment dealers.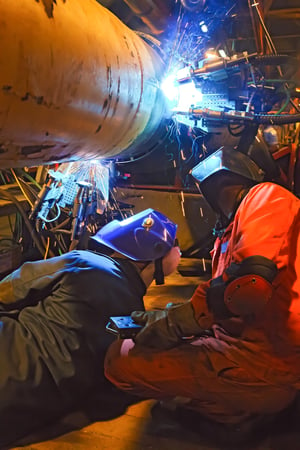 Best Construction Equipment Dealers
Construction equipment is expensive. With that said, it's important to get bulldozers that can guaranteed return on investment.
Make sure to purchase from established construction equipment dealers.
Consider checking the following equipment dealers when you're looking for construction equipment.
Construction Equipment Guide lists construction equipment auctions onto a calendar page view. Although you can't bid directly on the site, you can see what's near you to bid on the product directly.
eBay also has a good selection of heavy construction equipment options.
However, the heavy equipment section has fewer bidding options and follows a more "Buy It Now" sales process.
Equipment Trader offers over 99,000 pieces of used equipment in both new and used categories. Aside from that, they can also help you get rid of your old equipment by providing a platform to sell it.
However, there's a 72-hour waiting period for the verification process.
You can also buy and sell equipment on this website.
The only difference of IronPlanet from others is that they'll take care of marketing your equipment, enabling items to be sold as quickly as 4-6 weeks.
Machinery Trader is a great resource for anyone looking to buy heavy construction equipment without spending too much in the process. Their website offers free listings and you can buy equipment or parts of it at a discounted rate.
However, keep in mind that Machinery Trader currently has no filtering option to narrow your search down by zip code.
You can find anything you need in Mascus's construction section. Their website sells different heavy equipment from loaders to compressors to backhoes to tires.
You also won't have a hard time navigating their website, given that it's user-friendly with the section for equipment neatly sorted into relevant categories.
Ritchie Bros Auctioneers are the world's largest industrial auctioneer. Potential buyers can sort equipment by region, industry, equipment type, make, model auction location, year, and serial number.
Final Thoughts on Finding Great Deals
When Financing & Purchasing

Construction Equipment

In this blog post, we talked about what construction equipment financing is and how to find great deals with it.

Most construction businesses consider their equipment as their most important asset. Without it, they can't proceed to any of their operations.

That's why it's important to put time and effort in finding the best possible equipment, even with a tight budget. Thankfully, construction equipment financing can help ensure businesses manage cash flow and continue smooth operations.

To find a reliable construction equipment dealer, make sure to visit the websites mentioned in this blog. Exercise care and caution when it comes to inspecting the equipment before buying it.

Just as soon as you're ready to Apply online for construction equipment financing. We invite you to call Trust Capital and speak with a construction equipment financing specialist that can offer you a no obligation approval and run monthly payment scenarios for you subject to credit approval at 866-458-4777.