Are you planning on starting or growing a craft brewery business?
Having a brewery business is no walk in the park. Regardless of the size of the brewery, it takes a lot of patience, planning and money to get it started.
Breweries are highly capital intensive, so you can expect money to be one of the many challenges that you need to face. Acquiring the equipment for the operation requires a huge investment from your part.
So how do you overcome this challenge?
With the help of brewery equipment leasing, you can make your brewery dream a reality without putting too much financial burden placed on you.
In this article, we will focus on how brewery equipment leasing can help you get started on your brewery business by providing you with the essential equipment to start a brewery business.
Increasing Funds with Brewery Equipment Leasing
How much you can expect to pay for brewery equipment depends highly on the size of your operations.
First you need to answer: How big do I want my brewery to be? How many liters of beer do I want to brew and sell at a time? Do I want to serve food or just beer?
Once you have decided on this, you can proceed to deciding on the equipment that you need to get the business running. However, brewery equipment never comes cheap and can heavily deplete your existing capital.
Because of this, caution must be exercised when thinking about how to acquire the equipment. You need to consider whether you should you purchase your equipment or use brewery equipment leasing to help start the brewery? As the decision highly impacts your business' financial standing, it is important to make the right choice.
To help you with your decision, let's take a look at the possible problems that may be encountered when starting a brewery business.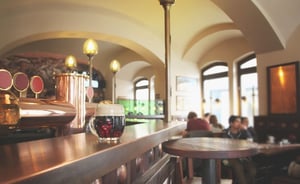 Problems of Starting a Craft Brewery Business
Starting a brewery can be both time-consuming and money-consuming. To alleviate the risks involved, it's important to have a concrete business plan in place. This plan must take into account essential considerations before getting started.
Assess yourself first to see if you have what it takes to start a brewery.
Consider asking yourself the following questions:
Do I love making craft beer?

Can I be a good record-keeper?

Can I withstand working for years without earning a profit?

Can I repair equipment?

Do I have the necessary funds saved up to start and operate the business?
Your answers to these questions will heavily affect the long-term success of your brewery. If you find yourself faltering to answer at least one of the questions, then a brewery business might not be for you.
However, if the only issue that you find yourself facing is the amount of funds, then that can be easily solved. Startup craft breweries fail due to either insufficient funds or mismanagement of funds.
To give you an idea of how much capital is needed to set up a brewery business, the section below lists necessary expenses and their average costs.
Cost of Setting Up a Brewery Business
Many industry experts estimate that it takes $500,000 to $1 million to start a small successful brewery. This estimated cost covers the following:
Brewery Equipment,

Building/Rent,

Utilities,

Licensing and permits,

Professional services,

Payroll and ongoing expenses,

Electronic equipment, and

Business Software, Point of sale systems and services.

Depending how big of a brewery you'd like to start. Not all business owners have enough capital to start and operate the craft brewery business successfully. If they attempt to use all their existing financial resources, they may potentially expose themselves to the risk of personal debt and bankruptcy.
Fortunately, there are several ways on how you can finance or acquire brewery equipment for your business to ease the financial burden.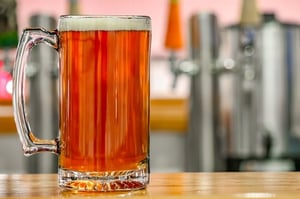 Financing the Brewery Equipment
Even if you're just planning to operate a small craft brewery, you still need to acquire a lot of equipment.
Expect to finance the following equipment to make beer:
Kettles,

Boilers,

Kegs,

Cooling systems,

Storage tanks,

Fermentation tanks,

Filters,

Tubing,

Pipes,

Cleaning equipment,

Waste management systems, and

Canning or bottling equipment.
The cost of acquiring the brewing equipment depends on the size of your brewery. Whether you acquire it through purchasing or equipment leasing is also a huge factor.
If you're planning to operate a small brewery, you need to have at least $100,000. However, bear in mind that this amount only gets you a brewing equipment with the smallest capacity.
This estimate is also only given with the idea of buying used or overseas equipment in mind. The equipment that you can eventually get from this money depends on how you spend it.
Choosing Between Buying and Leasing Equipment
To maximize the use of your business capital, it's best to determine whether you plan to buy or lease your brewery equipment.
There are different considerations to keep in mind when making this decision: if you plan to purchase your equipment, this will undoubtedly take up more of your capital. Once it eventually depreciates, you will require even more to replace it.
On the other hand, equipment leasing does not require a large amount of money upfront. Usually one to two monthly payments up front. Instead, you get to use the equipment while making monthly payments for its use to the company until the contract ends. You can structure your brewery equipment lease as a $1 buy out and own it at the end for a dollar, use a 10% PUT lease with a 10% final payment at the end. Both of these options will allow you to utilize section 179 tax benefits.
You can also elect to structure your brewery equipment lease with a FMV buyout. Once the contract ends, you are given the option to buy, upgrade or replace the equipment. This will allow you to write off 100% of your equipment lease payments off your taxable income.
Either option is great because leasing equipment is a great way to preserve cash flow. When you lease, you avoid having problems regarding insufficient funds for operational expenses. Less stress and worry as a business owner goes a long ways so you can focus on your vision and building the best craft beer for your customers.
Getting the External Funds
Securing equipment leases or brewery finance by traditional means can be a challenge for any startup, regardless of its industry. Banks consider startups as a risky investment, even if the business owner can prove a good credit.
If you want to even get a chance of being approved, you need to have both good collateral from a reputable brewery equipment dealer or brewery equipment manufacturer and a credit score over 650.
But what if you don't have any of those requirements?
Not being able to secure brewery finance from a bank does not mean the end of your brewery dreams, because there's another way to acquire your equipment. When businesses find themselves defeated by the bureaucracy of banks, they turn to brewery equipment financing companies.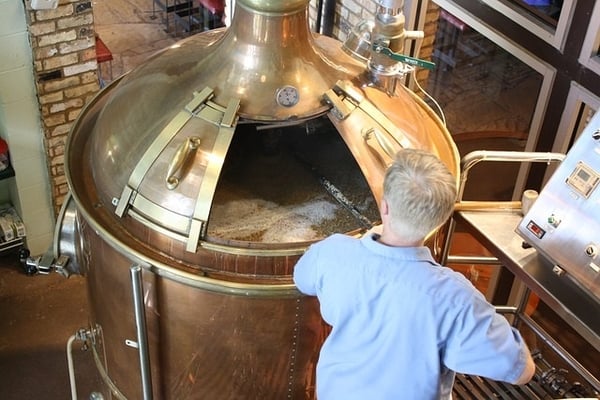 Acquiring Equipment Through Brewery Equipment Leasing
Many equipment financing companies offer brewery equipment leasing. This type of equipment leasing will help startup and existing brewery businesses acquire the brewing equipment they need.
Equipment leasing companies usually have fewer requirements when making the decision to provide financial support to businesses. They tend to offer businesses more leeway than other financial sources.
Companies like Trust Capital can offer application only approvals up to $75,000.00 to purchase brewery equipment. They will ask for a financial package including taxes, personal financial statement, bank statements, and a business plan for amounts over $75,000.
Even business owners with a lower credit score have a chance of getting brewery equipment leasing. The only requirement is to have a cosigner vouch for them, have a lot money saved up and willing to put 10-20% down or offer collateral to cover the amount of leased equipment.
Payments for brewery equipment leasing may vary depending on several factors. Startup and existing brewery may differ in the amount of the monthly payments.
To give you an idea, here are the example payments for a startup and existing brewery.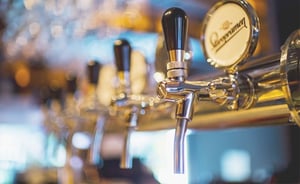 Equipment Leasing Payments for a Startup Craft Brewery
A startup brewery that leases $150,000 worth of equipment can expect to pay around $3,100 a month for 60 months with no residual if they have perfect credit (700+FICO) and strong financials.
For new breweries looking to apply for application only up to $75,000 can expect to pay around $1,600 a month for 60 months with no residual with first and last payment due with signing the equipment loan documents.
Payments can depend on several factors, with the credit score and the startup capital being the main ones. Because of this, business owners who only have an average credit score of 650 looking to buy $50,000 worth of brewery equipment can expect to pay more with monthly payments averaging $1,099 a month for 60 months with no residual, you own it at the end for a $1.
For those with bad credit and several negative public records, monthly payments will be higher. Breweries with bad credit may be expected to pay around $4,800 per month with no residual, you own it at the end for a $1.
Payments for Existing Brewery
Existing brewery businesses tend to have lower monthly payments as compared to startup breweries. However, not all existing business can expect to have this treatment.
The payments for brewery equipment leasing are still based on several factors such as:
Credit - business and (usually) personal.

Your brewery finances - revenue and profits - if over $150,000

Years of operation
For example: let's assume that you have an existing business that leased $150,000 worth of brewery equipment. If you have a perfect credit, you'll only pay around $2,950. On the other hand, if you have a fair credit, your monthly payments will be $3,150.
Even businesses with bad credit can also get equipment leasing. A high-risk business with bad credit will usually pay around $5,058 a month for 48 months with a FMV buy out in the end.
Final Thoughts on Using Brewery Equipment Leasing
Starting a craft brewery business from scratch can consume a lot of your time and money. This business is highly capital intensive, which means a lot of the challenges faced are financial.
But insufficient funds shouldn't be a reason to put your dream of owning a brewery business on hold. In this blog post, we discussed how to use brewery equipment leasing to get the equipment needed to start your brewery business.
Every business owner who requires equipment to operate his business has to make an important decision: to purchase or lease the brewery equipment? Many business owners opt to simply lease their brew equipment as this poses as less of a burden on the operational capital.
But acquiring equipment leasing for a brewery can also be a problem for business if they choose to do so through traditional means. Banks have strict regulations when it comes to approving business loans to both startups and existing businesses.
Because of this, businesses usually choose to acquire equipment leasing from financial institutions like Trust Capital. Equipment financing companies have less demands and requirements that even businesses with bad credit and startups have high chances of getting approved. This makes it perfect for business owners looking to start their own brewery business but do not have the money to acquire the equipment or existing businesses that want to invest their business capital into things that appreciate and lease the brewery equipment that depreciates for better cash flow.
With equipment leasing, you'll get to finance 100% of the equipment's cost with a flexible plan that suits your budget. You can even get working capital added onto the same equipment lease term. Add working capital up to 25% of the equipment cost to your agreement. If you want to know more about brewery equipment leasing,
We invite you to call Trust Capital & speak with a brewery finance specialist that can offer you a no obligation approval and run fixed monthly payment scenarios for you subject to credit approval at 866-458-4777.