Whether you've been in business for years or you're just now making plans to open your own brewery to make delicious craft beers, there will come a time when you need to qualify for brewery finance.
Equipment, supplies, and product expansion are all part of being a successful brewery owner, and we want to help you prepare yourself for the process of applying for craft brewery equipment leasing options so your business can start and stay strong for years to come.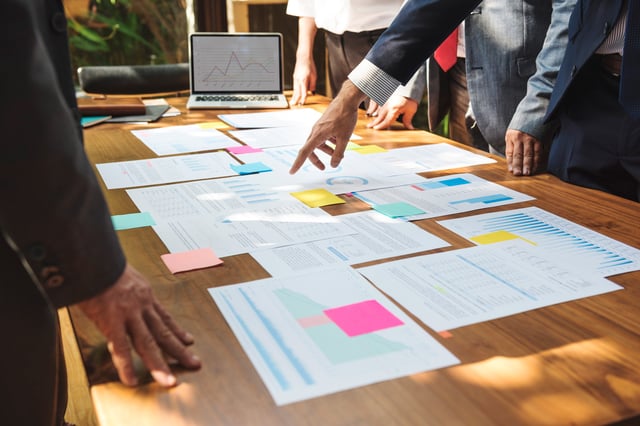 Have an Amazing Business Plan
To open a brewery and obtain brewery finance, craft brewers must have a great business plan put together so you can show you have direction and a plan for your business. The business plan should be comprehensive, and it should show exactly how you are going to operate the business and the methods that you are going to use to make it grow.
Brewery equipment leasing will be easier if you can show the short-term and long-term plans you have for your brewery and canning lines. What methods will be used to attract business right away? How will you create growth and generate income moving forward? Because these types of business tend to have a high failure rate, showing that you are preparing for the future is important.
Forecasting your revenues and net profits each month is what the brewery equipment financing companies would like to see most. Second thing brewery equipment leasing companies look for is how good your location is.
The last part of your business plan includes the organization. Are you going to run your business as an LLC, a corporation, or a sole proprietorship in north carolina? What are the methods that you plan on using for accounting and who is going to run the day-to-day operations of the brewery? Answering these questions can help to show the financial institutions for that you are focusing on all areas of the business and are setting yourself up for success.
Prepare Your Quality Products
For any brewery to succeed, it needs craft brewers to make a great beer line up the with proper liquor license. When you are looking at brewery finance to open a brewery, that means having the best beer possible. If you have experience brewing beer, went to school to learn to make beer, then you should have the necessary knowledge to make the best beer and a variety of beers. If for some reason you do not have experience with being a craft brewer or running a business, make sure you do your research and know what you are doing before you dive into running a brewery business.
As with any business, especially being a brewing company, customers are your main focus. If you can get repeat customers and customer referrals, that is great. Word of mouth advertising is a great method because people trust their friends and family and usually listen to their suggestions. You have probably found restaurants or other new breweries that you never would have found if you hadn't been told about it. Encourage that same method to have customers populating your brewery and generate revenues to help you obtaining the best brewery finance deal. The best restaurant equipment lenders like to see your bank statements to see how good your deposits are and how well you manage your net operating capital.
If you are familiar with breweries, you know they are going to have a variety of types of beer, events and specials all the time. Knowing that you have the ability to produce different brews, put together and promote events will help in your search for finding the best brewery equipment finance deal. Seasonal specials, house specials, and customer favorites will help you to know what beers to have and when to have them. Keep the customers happy and they will keep coming in.
Research Your Options for Brewery Loans
Once you have things in place for your brewery and you have your business plan, then you should begin looking for the best brewery financing payment plan. Being familiar with the market and finding the right brewery equipment lending company that will benefit you with the lowest rates and flexibility in payment term is important.
Ask the brewery equipment financing company what their pre-payment penalties are and what would happen if you buy your contract out early. This is an area where you cannot cut corners. You have to be thorough and careful to obtain the best brewery finance deals possible for your business to succeed. There are a hundred equipment financing companies in the market that can help you. Find a professional that's honest, precise and enjoys your industry.
You should begin your search for brewery equipment financing with private lending companies. They are more willing to work with startup breweries than local banks are, and they can usually offer more competitive rates and less down. A lending company will usually work with you to make sure your brewery finance fits into your budget because they want you to succeed, as well as be paid back for the loan.
They will help structure the loan to have fixed manageable monthly payments so you do not overextend yourself. Typically monthly payment terms up to 72 months. Also, Specials are available for breweries over two years in business. You can qualify for payment plans like deferring your payments for the first 90 days of your loan or even a longer deferred payment of $99 for the first six months.
The other advantage of finding the best brewery finance deal from an equipment leasing company is that you usually only have to pay the first monthly payment to get started. If you were to go to a local bank, you would likely run into two issues. First, they do not like to lend to startup breweries. Unless your brewery is already running and showing a profit, they will not work with you. Also, local banks usually require a large amount down for financing, like anywhere from 10% to 20%.
you could try to get an SBA Loan to start your brewery and buy brewery equipment but it will take a couple months to get it approved.
Establish a Marketing Plan
Creating traffic is important for the success of your start up brewery. Marketing can make a big impact on your business as well as help you to repay your brewery finance loan. Some things to think about when you are creating a marketing plan is to know your area and the people around you. Promoting your products through restaurants in your area is a quick way for people to be familiar with your brand. Then they will begin to find your location to go right to the source.
Professional organizations that help you promote on social media and the local chamber of commerce are also important places to look. They will help to get the information out that you are in business and help to attract people to your location. And of course with today's technology, you will want to have a robust brewery website and a social media expert to help promote your business.
Relish the Experience
If you have been brewing your own beer for a while, you should have enough experience to create the best beer possible. Showing your expertise and creating a great product will help to get the word out about your brewery and help keep your company going for many years. Creating custom brews and hopefully becoming known for a specific brew not only shows your experience and expertise, but that will help to create a name and a brand for your company which will help to ensure your success.
Having a plan, knowing your product, getting exposure with your customers, and properly managing your business will show an equipment leasing company that you deserve the best brewery financing plan. Operating your brewery efficiently will assure that your business will be around for years to come.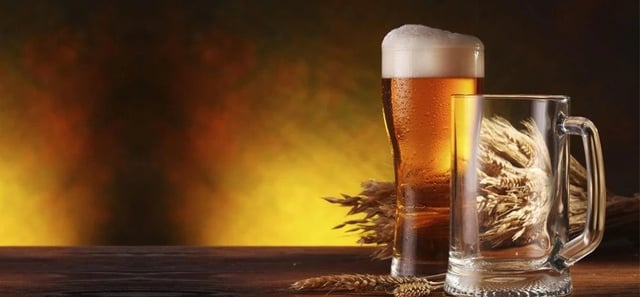 What's Next?
Once you factor in how long you've been in business (or if you're just starting out) and what your credit score is, then you can start to look around for financing options. If you're able to qualify with a bank, that's almost always your best option. But most people don't qualify, or don't have the time to wait for weeks of paperwork.
That's where brewery equipment leasing companies come into play. And when you're newer, you might be looking at having to make a down payment and work with fixed monthly payments. It's best to figure out your monthly budget in advance.
Trust Capital provides brewery equipment financing calculators so you can figure our how much your brewery equipment financing payments will be, what your brewery equipment financing rate is, and how much brewery equipment you can afford to finance based on your monthly budget. Use our brewery equipment lease calculator to calculate how much your brewery equipment lease payments could be and how much brewery equipment you can afford to buy based on your monthly budget.
It's exciting to recognize the monthly payments you might have to make for your start up brewery business, it's also a great way to tell if you're being given an unrealistic proposal from a brewery equipment financing company.
In the end, having to pay a fixed monthly payment that doesn't fluctuate and is a legitimate businesses offer is great and will help you get the doors open of your new brewery. As a start up brewery aim for a longer a 60 - 72 month equipment lease to keep your monthly payments low and manageable.
Pick an equipment leasing professional that's honest with you from the beginning and advises you what to look out for before signing up with the best brewery equipment financing agreement. Which is typically an equipment financing agreement because you can take advantage of section 179 tax benefits.
With brewery equipment financing you get section 179 tax benefits. With the passage and signing into law of H.R.1, aka, The Tax Cuts and Jobs Act, the deduction limit for Section 179 increases to $1,000,000 for 2018 and beyond.
Call Trust Capital and speak with a brewery finance specialist that will be up front with you at 866-458-4777 and discuss How You Can Qualify for The Best Brewery Equipment Financing Plan. Trust Capital has helped many start up breweries get the financing they need to start their brewery.