Cash flow is the lifeblood of any business. Equipment vendors need to consistently move their inventory to keep their business going. A solid leasing program is the precursor to sales, but the dilemma of 'how will customers pay for equipment?' is bound to arise. Here's when a vendor financing program comes to the rescue and proves invaluable.
You can partner with a financing company to offer leases to customers, a much more flexible option than 30-day payment terms or cash-on-delivery, especially for expensive equipment. What you're essentially doing is helping your customers maintain their own cash flow more easily, and setting the foundation for a long-standing vendor-customer relationship.
Why consider a vendor finance program?
As mentioned above, a vendor finance solution removes the need to seek financing in advance from a bank and offers quick access to financing for mission-critical equipment. For you, it is an opportunity to make a sale while seamlessly receiving funding from the captive financing company. There are also a number of other advantages that we feel you should consider to decide if a vendor finance program is the best route to take.
By reducing price sensitivity, you make your offer more attractive, and improve your customer acquisition rate.
You can easily integrate financing into your offer without offering it as an add-on. Again, this offers potential customers the assurance that they won't have to make prior financing arrangement from their side.
As buyers don't have to seek out equipment financing beforehand, the procurement process is speedy and the potential to fill up your sales pipeline increases.
Purchasers can make the most of applicable tax benefits from leasing equipment.
Vendor financing programs come in handy to combat liquidity problems during recession/a weak economic climate.
How do equipment lenders assess borrowers' credit-worthiness?
Vendor finance providers rely on the time-tested tradition of evaluating credit-worthiness by examining the character/reputation of the borrower. This is the basis of any business relationship, helping nurture an environment of professional ethics in the industry as well as the community.
Cash flow is another parameter, which indicates the company's ability to generate liquidity in order to honor its payment obligations.
It is also common for lenders to assess the capital or actual net worth of the company, which helps determine repayment capacity.
Though some vendor lease programs take a broad view of the inherent risk in the particular industry or related businesses, for most part, lenders are open to working across multiple sectors. Trust Capital, for instance, maintains business interests across 20 different niches.
Does that mean credit score doesn't matter?
It matters more to companies that do not collateralize debt. However, many lenders are willing to look past credit score if the borrower qualifies on the basis of other aspects, such as liquidity, character/reliability and real net worth.
That being said, the credit score will decide the payment amount, which can be on the higher side for poor credit and competitive for good or fair scores. In contrast to a local bank or a traditional lending institution – which would not approve loans for bad credit borrowers – a vendor equipment finance company will still make an offer for a realistic payment plan. In rare cases, borrowers' application may be declined, but they may be directed to other lenders who're more likely to extend credit to them.
How are vendors integrating financing with equipment sales?
In an attempt to successfully integrate lease financing with equipment sales, vendors are employing the following strategies:
Leveraging financial specialists to assist in-house sales teams
Training sales teams on leasing techniques
Introducing lease financing at earlier stages of the equipment sales cycle
Implementing rewards and incentives for sales teams
Giving the customer a no obligation financing proposal
Vendors are exploring ways to expand their product offerings to address a wide range of customer requirements.
3 Tips on Choosing the Right Equipment Finance Partner.
Principled : Just as vendor leasing companies expect to work with reliable vendors and borrowers, you should insist on the same. The last thing you want is to walk into a trap where lease terms miraculously change after you've signed on the dotted line, and you're stuck in an impossible situation! A simple review of vendor equipment leasing companies online should give you an idea of who you can trust and who is best avoided. It is imperative that you go through the company's website, check if they have clearly stated their contact details, and if they have local operations or a multi-city or multi-state presence. A company with offices in major cities is usually a safer bet.
Cover new and old equipment purchases : While it is in the best interest of a vendor equipment leasing company to cover a range of needs, some may only serve borrowers with good credit or fund only new equipment purchases. The good news is that there are many who assist start-ups/early stage vendors, finance old and new equipment leases, and offer customized plans to align with different situations.
Efficient communication apparatus : One of the biggest annoyances busy vendors face is not being able to coordinate communications between their customers and their equipment finance partner. Companies that offer a single point of contact and a web portal where the application process and updates can be tracked, simplify two-way communication to a great extent. It makes sense to collaborate with someone who answers your customers' queries directly and helps build confidence about the state of affairs.
Great customer service can also enhance the overall experience by providing speedy response and solving problems when they arise.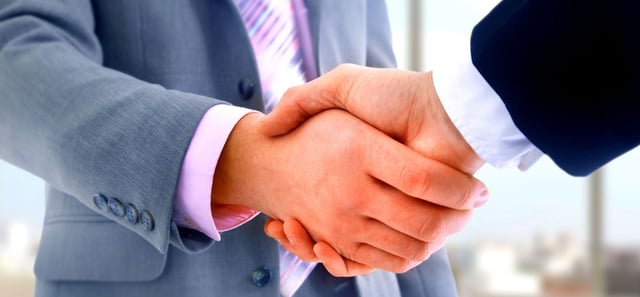 Put Vendor Financing to Work for You!
Trust Capital is a one-stop equipment finance partner for vendors spanning several verticals. We have earned the trust and loyalty of equipment vendors seeking competitive terms and quick access to credit
Our application process is simple – no jargon or pages of documents to read and fill up. We also happen to have one of the shortest turnarounds on credit applications – just four hours or less.
With a wide credit window, we can fulfill order requests across a wide spectrum, and contribute to increasing your sales potential. Trust Capital will approve start up businesses and good or bad credit customers. Our financing solutions can be customized to borrowers' requirements, easing the stress of payments while ensuring that all parties are benefited. Customers also appreciate the 'no down-payment' policy that enables them to access equipment in the shortest possible time.
Trust Capital can offer little to no money down payment options. Such as no payments for the first 3 months or $99 for the first 6 months.
We are also happy to offer your sales team online payment calculators and online equipment financing proposal generator tools to help you offer financing to your customers. Leading with equipment leasing can increase sales and guide decisions in the right direction.
Call Trust Capital to speak with a vendor finance program specialist at 866-458-4777 For Guidance On Your Vendor Financing Program.
More Resources