Got bad credit but still want a construction equipment loan?
Having no credit or bad credit is a major obstacle to acquiring a loan as you will be deemed as a high-risk customer who might default and leave the lender hanging. This usually results in rejections from traditional banks.
This can prove dire for construction companies for whom possession of new or updated equipment is a necessity. Especially for construction companies looking for equipment financing to buy equipment to help with hurricane clean up. Having the right equipment immediately is vital to seeing projects through.
So when your bad credit becomes the reason for your loan's rejection, what would be the next advisable step? The answer to that question are bad credit construction equipment loans.
Learn How Bad Credit Equipment Loans Can Be Available For Bad Credit Companies
If you have been turned down for a construction equipment loan or simply don't want to end up paying high interest rates, there are alternatives that can be considered.
Not all loan applications are solely based on the credit score and credit history of a business. Through a bad credit equipment loan, companies with bad credit can still gain access to funds to purchase the much needed equipment.
What Is A Bad Credit Equipment Loan?
A bad credit equipment loan is a flexible and secured loan for companies with lower credit scores (sub 590 fico score) to purchase equipment. Unlike traditional loans, applications are not judged based on a company's credit situation or ability to repay the loan.
Bad credit equipment loans are also available for individuals who have been denied elsewhere due to reasons such as:
Part IX debt agreements,

Credit defaults,

Bankruptcy,

Prior divorces

Foreclosures

Little credit history
Tax liens & judgments

Other potential credit issues.
Why Are Bad Credit Equipment Loans Available?
Challenged credit equipment loans were created so businesses who are unable to secure funds through conventional financing may receive the capital and equipment necessary for their operations. The purpose behind its creation is to help business owners fulfill their potential. They are
Learning How Construction Equipment Loans Work
Construction equipment loans can be used to acquire different types of construction equipment. The amount of money you can borrow will depend on the type of equipment you want to buy and its condition. Under this kind of loan, the purchased equipment serves as the collateral in order to secure it.
Most loans offer a fixed interest rate that fall between 6% and 30% with a set term length up to 84 months. These term lengths are typically dependent on different factors, including the expected life of the equipment being purchased. Monthly payments are fixed during this period are the same as well, enabling you to set clear budgets and expectations.

Can You Qualify For A Bad Credit Equipment Loan
As credit score and history are disregarded as factors for approval, almost anyone can qualify for a bad credit equipment loan. Instead, the amount of assets owned serve as the bargaining chip to determine a company's worthiness of this kind of loan.
If your construction company has a bad credit history but possesses a certain amount of assets, this can make you eligible for a bad credit equipment loan.
4 Options Of Companies With Bad Credit To Qualify For Construction Equipment Loans
Having the right equipment can make all the difference when bidding or doing a project. Unfortunately, most equipment needed by construction companies do not come cheap and require a big working capital loan to rent the equipment or equipment financing to buy all the equipment.
When this capital does not exist, the only natural solution would be to obtain a construction equipment loan. But not all businesses have enough credit history to ensure an easy equipment loan approval. Luckily, there are other options that can be explored and where the necessary funds can be obtained.
1. Cash Flow Is King
Companies with reliable cash flow, despite possessing bad credit have a high chance of approval with proof of steady revenue.
How it works:
Assuming that you are purchasing $25,000 worth of equipment, the chances of getting a loan for it is high as long as your monthly business' revenue is close to the amount of money that is to be borrowed. However, it is important to note that interest rates also prove to be higher than usual due to lack of good credit.
2. Collateral Based Equipment Financing
Another option for companies with bad credit would be to obtain collateral-based equipment financing. This is possible for businesses that are able to make 50% down-payments or offer equipment, real estate or valuable collateral. In this case, the worth of the latter must be able to match the amount of money to be borrowed if the credit history is bad.
3. Story Based Equipment Financing
If your business has already succumbed to its knees and there are no assets that can be offered as collateral, then story-based equipment financing would be the only possible route that you can take.
Through equipment leasing companies that will listen to your story, being able to offer the lender a compelling reason as to why you should be allowed to borrow money is the best way to get an equipment leasing approval. Most of the time, credit scores and collateral are disregarded if you have a compelling story with proof of contracts for guaranteed work, Strong business financial statements, co-signors, or a history of renting the equipment.
4. Asset-Based Financing
A business owner can obtain the necessary funds needed through asset based financing. Loan applications will be approved given that the company is in possession of valuable assets, such as:
Accounts receivable

Heavy Machinery

Inventory

Construction Equipment

Titled Vehicles

Real estate
This type of financing is often used by start-ups and fast growing businesses that need to support their limited capital. As funds are needed immediately, assets are often used in exchange for the needed funds. Business owners will use a sale and leaseback agreement to get cash out on construction equipment and title vehicles.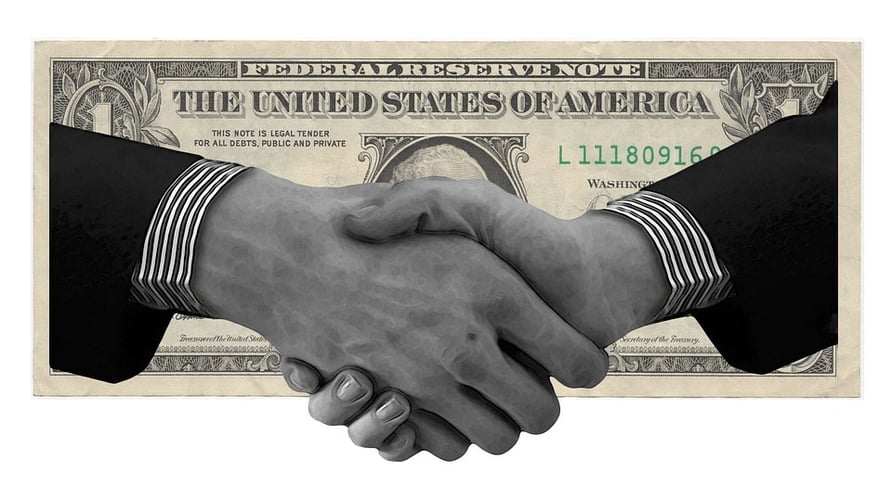 What To Ask Before Proceeding On Getting Construction Equipment Loans
There are many ways to obtain construction equipment loans even if you have a bad credit. The perfect choice would only depend on the situation of your business.
However, despite being in desperate need of the funds in order to get the project started, it is crucial to be cautious. Various considerations need to be determined to ensure that you are making the right decisions.
Before closing on the deal, present the following questions to your chosen lender.
1. Default
If worst comes to worst and you will be unable to repay the loan, you should be aware of what the consequences will be. Ask your lender to be specific if ever the asset's value was declined.
2. Collateral
Before giving up your collateral, you should ensure that you have fully understood the loan terms. Make sure to not surrender any other collateral other than the equipment itself.
3. Trade-Ins
Ask what is the shortest time period before you can trade it in if the loan allows you to trade in the equipment to get an upgrade. Be cautious on this part. Sometimes, you may get penalized if you trade in the equipment earlier than the supposed time.
Final Thoughts On Bad Credit Companies Applying For Construction Equipment Loans
Getting construction equipment loans is tough especially if your company has bad credit but not impossible.
In this blog post, we discussed how bad credit construction equipment loans are possible with bad credit, how it works and the qualifications in order to get approved.
We further laid out the four different financing options that you can use to acquire a loan regardless of your company's credit score. These are: cash-flow based financing, collateral-based financing, assets-based financing and story-based financing. If you have a blend of all four at your disposal with bad credit your chances will go up.
The right choice only depends on the current situation of your business.
If you have more questions about construction equipment loans visit Trust Capital USA or call us at 866-458-4777.