If you're looking to figure out what the pros and cons of crane leasing are, you've come to the right place. Whether you're an independent contractor trying to find a job offering your crane operating services or a large construction company in your area, crane leasing is a popular choice as a financing solution for their crane.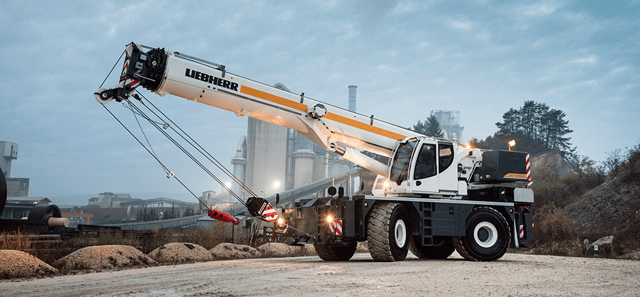 What Is Crane Leasing?
Crane leasing is a form of financing that gives businesses the opportunity to "own" and use a crane for various jobs, such as in construction, in exchange for monthly payments. While you don't technically own the crane, you still get to use the crane as if you do.
Through crane leasing, you can structure the crane lease agreement in such a way that allows you to actually own the heavy machinery at the end of the crane lease. It all comes down to what your long term goals are and whether or not you do want to own the crane at the end of your term.
Virtually every crane out there can be financed through crane leasing. From stationary cranes to crane trucks and cranes with tracks, crane leasing gives you the opportunity to add another major piece of heavy equipment to your fleet or set of assets, even if you don't technically own the crane yet.
Pros of Crane Leasing
Opting to use crane leasing over other finance or purchase options has a range of benefits to consider, whether you're an independent contractor or a larger construction business.
Most of these benefits are universal, regardless of where you are. And in some cases, many of these attributes are identical or similar to other forms of heavy equipment leasing and aren't exclusive to crane leasing alone.
Easily Upgradable Equipment
Crane leasing is recommended for start up crane operators that need financing to purchase their first crane. Big crane companies utlize crane leasing for a larger tax write off from their taxable income.
In some cases where the crane manufacturer and equipment lenders offers a special program you'll be able to swap out equipment on the fly. In others, you may have to wait until the end of your crane lease, which is still a lot shorter than buying the equipment and being stuck with it until you can sell it.
For example, you could structure your crane lease to last only 1 - 3 years, with a 5 - 9 % stream rate and with a 20% - 30% residual buy out. This way at the end of the term you can give the crane back and just walk away from the crane. That way you have larger flexibility over which crane you're using within your company.
Lower Upfront Cost
When going the crane leasing route, you don't have to deal with as high of startup costs as you would by buying equipment outright or getting a loan in some situations. Why pay cash for a crane?
Lease cranes which you can depreciate and pay cash for things that appreciate.
When you set up your crane lease, you'll know from the beginning what your monthly payments will be, making your return on investment for the crane purchase recognized far in advance.
Unless your credit score is incredibly low and you're just getting started, you probably won't have to deal with a very high deposit, which makes leasing an attractive option for many businesses. Crane leasing companies have offers such as the first six months at $99 or no payments for the first 90 days for businesses with greater than 2 years in business.
Tax Deduction Opportunities For Leasing A Crane
One advantage that newer companies overlook is the opportunity to write off crane leasing as an expense within their business.
When you lease a crane with an FMV or open ended buy out, you can write off 100% of your payments off of your taxable income. Since you aren't technically purchasing the crane when leasing, you still get the option to write off the payments inluding interest and principal as a tax deduction.
In the long run, that means less income getting taxed, which contributes to keeping the bottom line lower and more profit coming in.
Make sure to consult with a tax or financial professional within your business or local region to ensure that you'll be able to write off payments from your taxes within your city and/or state.
When you structure your crane lease on a $1 buy out lease agreement you get 2018 section 179 tax benefits. With the passage and signing into law of H.R.1, aka, The Tax Cuts and Jobs Act, the deduction limit for Section 179 increases to $1,000,000 for 2018 and beyond.
Greater Flexibility and Control over the Crane Lease Agreement
Leasing a crane gives you the ability to have greater control and flexibility over the agreement. Any great financier will work with you to make sure that you can get the crane you need, regardless of what your financial situation is in.
On top of that, your crane lease agreement can also be structured in a way that allows you to choose what happens to the crane at the end of the lease.
Want to actually own the crane as a permanent asset to your company? You can do that by paying a certain amount (typically for $1 or for the FMV not to exceed twenty percent).
But if you instead don't want to keep the crane and want to keep upgrading, or no longer need to use a crane, you simply return the crane back to the crane leasing company and that's that.
Less Hassle To Lease A Crane
When you own a crane, you have to start worrying about paying for maintenance and making repairs. But with a crane lease, that hassle has to be dealt with by the actual owner.
This means that when something breaks, you can just send it back and often times get a replacement vehicle while it gets repaired.
Here's a handy crane leasing calculator that will help you figure out how much of a crane you can afford to lease?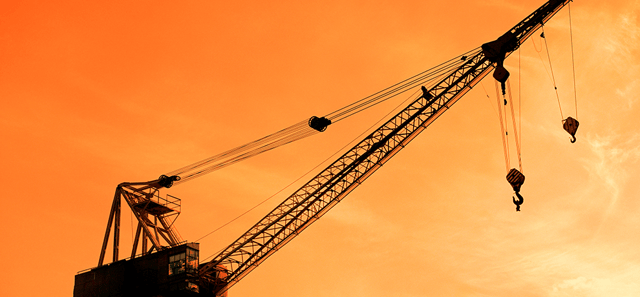 Cons of Crane Leasing
What it really boils down to is that crane leasing is convenient. Therefore, it's slightly more expensive if your primary goal is to actually own a crane in the long run and not upgrade in three to five years.
Higher Total Cost
If your number one goal with a crane, beyond using it for important jobs, is to own a crane and add it to your set of assets or your fleet, then crane leasing can become a comparatively more expensive crane financing option than getting a crane finance agreement.
If you know that you'll be using a crane for 5+ years, it might be better to look for a more cost effective crane loan from a local bank, crane manufacturer or a crane finance company.
Use our crane leasing calculator to calculate how much your crane leasing payments could be and how much of a crane you can afford to buy based on your monthly budget.
No Complete Control over the Lease Duration
Crane leasing may be highly flexible compared to other forms of financing, but it's not perfect. Yes, you can control how long your lease may last, but if you find yourself ready to give up the crane before the lease is over, or need a different crane, you might be stuck with it for the remainder of the lease.
This means that you do have to be able to predict how much you'll actually use the crane in the term you're setting up. If a lower monthly payment is more important to you than structure your crane lease on a longer term. Typically up to five years.
However, Some crane finance companies like Trust Capital have crane finance agreements that allow you to buy out early and only pay the remaining principal left on the crane loan.
There Are Occasional Disagreements
You may not like all the interest you have to pay on your lease. A for a crane leasing calculator to help you figure out what your crane leasing rate is.
Occasionally you may disagree with what the leasing company is responsible for, such as certain maintenance and repair protocols. Generally it's the responsibility of the lessee to take care of all repairs and maintenance.
Not every leasing company is the same, so it's important to talk to and get to know each company you're planning on working with. Make sure that you know what you get and that you know what they are expecting to do for you.
It's typical for businesses to provide crane equipment insurance to the crane leasing company. It's typical for the crane operator to be completely responsible for all maintenance and repair's to the crane that's on lease.
Contact Trust Capital today at 866-458-4777 to learn more about the pros and cons of crane leasing and we'll help you decide whether it's the best financial decision for your business based on your goals, financials and objectives.