Heavy equipment is heavy.

They are big and bulky.

They also take a big toll on a company's business finances. Especially to a startup company, heavy equipment can be a big burden on a business owners pocket book.

But it doesn't have to be like that.

Some options can be considered to make acquiring heavy equipment light on your financial books. It is called heavy equipment as well as construction equipment financing.

This blog post will help you understand heavy equipment financing; how it works and how to acquire it through the best equipment financing company in the nation.
The Basics of Heavy Equipment Financing for Startups
Startups have a myriad of problems facing them right at the beginning; poor planning is one. Entrepreneurs can't be lazy. When they don't do a lot of market research for their product or service they can go belly up on the first six months of operation.
But the biggest problem of all is simply the lack of operational business working capital.
Sad but true since more often than not, startup companies run out of working capital before even opening their doors for business.
Take note, you got to have deep pockets to stay in the business game. Otherwise, you better be smart in finding creative ways to getting your needed equipment and paying for operations to thrive and succeed.
This is where startup heavy equipment financing comes in.
So, without further ado, here's what startup businesses need to know about heavy equipment financing. This will enable these same companies to start with the right foot forward.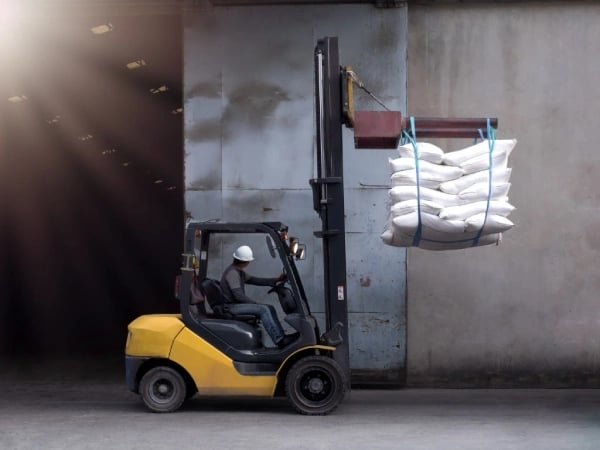 Understanding Heavy Equipment Leasing for Startups
Heavy equipment financing is one of the best options to acquiring heavy equipment such as backhoe loaders, bulldozers, dump trucks, cranes, excavators, and multi-terrain loaders among others. Heavy equipment financing allows you to immediately acquire and use the equipment you need.
You can elect to set it up on a $1 buy out lease, an equipment financing agreement, a fair market value buy out lease or a 10% PUT lease. The equipment business loan or equipment financing is a monetary loan. It helps you pay for the equipment that you're purchasing. Basically, you're just borrowing money to purchase equipment.
On the other hand, fair market value buyout equipment leasing company allows you to use the equipment only for a specific period then have the wide range of options for returning the equipment.
In other words, you're borrowing the equipment. The equipment won't appear as your company's asset. But, you can also purchase the leased equipment at the end of your equipment lease contract.
To give you more idea about this, here are the different types of equipment leasing and financing options available in the market.
Different Types of Startup Heavy Equipment Leasing and Equipment Financing Options
Business financing and equipment leasing companies offer different business loan solutions for most businesses. The agreement or contract that they will offer is based on their client's situation. To give you an idea about these options, here are the common types of equipment financing and leasing agreements:
Equipment Finance Agreement (EFA) - It's a type of agreement where the borrower will be the owner of the equipment throughout the entire contract.
Fair Market Value (FMV) - It's a type of lease agreement where the lessee can purchase the equipment after their contract with the lessor for it's then fair market value, return the equipment or renew their equipment lease. Many lessors will give you a 10- 30% residual value to lower your stream of payments. Could be higher from an equipment manufacturer.
$1 buyout Lease - The lessor owns the equipment during the equipment lease agreement with the lessee. The lessee can purchase the equipment at the end for $1.

10 % PUT Lease (Purchase Upon Termination) - The lessee will have the option at the end of the lease to buy the equipment at 10% of its original price.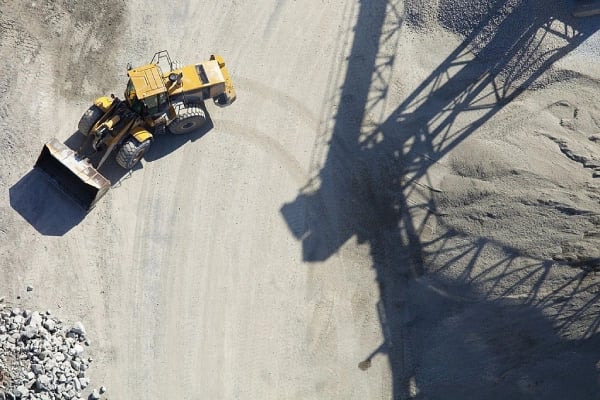 Applying for a Heavy Equipment Loan for Startups


Eligibility for a heavy equipment lease varies by business lender.
Privately held equipment finance companies have money purely for the purpose of financing equipment, so when seeking an equipment financing approval. An equipment financing company is going to be more lenient and flexible compared to your local bank. However, borrowers still need to ensure that they are qualified for equipment financing.
Some equipment lenders will approve a new small business up to a certain exposure limit with just a simple credit application. Some application only limits for start ups are $25,000, $50,000.00, $100,000 and $150,000.00.
Equipment lenders like to see a start up business owner have comparable debt history. If they don't, it's not the end of the world. Start up business owners can prove they have the cash flow to run their new business and the affordable fixed monthly payments.
Above $150,000.00, start up companies must make sure their financial documentation, such as a personal financial statement and tax returns are in order. Also, they need to have the necessary funds available for six months of operational expenses.
This is aside from the fact that their credit approval where the scores should be above a 650 FICO, for this will be checked.
Most equipment for business finance companies check the credit score to see if the applicant has comparable installment debt and a good repayment history. They usually approve applications from business owners with at least a 650 credit score.
Should the credit score be between a 600 and a 650, the startup company could still possibly get approved for a lower dollar amount and will be paying a higher monthly payment for this equipment lease. Some equipment lenders will take additional collateral or a cosigner to help strengthen the deal. You can also get equipment financing from multiple lenders to fulfill all of your equipment acquisition needs. Just be careful not to go too far in business debt right away. That's a sure recipe for disaster.
Documents Needed for Equipment Financing for Startups
Next step will be the startup company submitting the necessary documents for their heavy equipment financing application.
The following are documents that are needed to be submitted if the amount requested for heavy equipment leasing is greater than $150,000.
Completed, autographed and dated application,

Business plan or forecasts if available,

Startup questionnaire,

Personal financial statement,

Proof of liquidity (3 months personal bank statements and any other statements proving cash on hand),

Last two years personal tax returns, and

Equipment sales quotes.
These documents can be submitted to a reputable equipment finance company like Trust Capital, LLC.
Benefits of Acquiring Startup Heavy Equipment Financing
Several benefits can be realized from heavy equipment financing aside from the obvious acquisition of the equipment.
More Valuable Cash Savings
Equipment financing allows you to break down the cost of the equipment into manageable payments. This allows you to allocate your budget and prioritize payments of essentials.
Since you're going to have predictable expenses, you can move funds around and target improvements and additions to your startup that are sorely needed.
There are always so many unforeseen operational expenses when starting a business so it's best to lease all your equipment that depreciates and pay cash for all the things that appreciate like hiring the best employees and marketing for new business.
Payment Flexibility or Good Cash Flow
You can make arrangements with the equipment financing company regarding your payments.
You have the option to have a monthly, quarterly, semiannual, and annual payments. You can set the schedule wherein there is enough revenue coming in to fulfill this obligation and others.
You can ask for the option of delaying your first three to six months of equipment lease payments to start generating revenues with your equipment before your equipment expenses begin.
Getting Potential Tax Benefits
Buying or leasing heavy equipment for business uses can give you the benefit of getting tax deductions.
Section 179 of the IRS Tax Code allows you to deduct, for the current tax year, the full purchase price of the heavy equipment financing. This same section applies to new and used equipment.
Also, the equipment that you acquire through $1 Lease or an EFA facility will qualify for section 179 deductions.
Getting Heavy Equipment Financing for Startups
You can get heavy equipment financing from different equipment financing companies. But if you want to get the best heavy equipment financing, visit Trust Capital. Trust Capital offers business financing solutions regardless of credit scores.
If your start up company has a good credit score (650) or above, it can get up to $150,000 heavy equipment loan amount with 10 to 20% down and period of up to 60 months.
On the other hand, a great credit score (above 680), enables your startup business to apply for an equipment loan up to $100,000 without a making down payment. The terms can also be up to 60 months.
Here's an example of equipment lease payments made if you leased $75,000 worth of heavy equipment with a $1 buy out and one payment made up front:
$2,415/month for a 36-month term.

$1,895/month for a 48-month term.

$1,585/month for a 60-month term.
Above $150,000.00, start up companies must make sure their financial documentation, such as a personal financial statement and tax returns are in order. Also, they need to have the necessary funds available for six months of operational expenses.
Also, Trust Capital approves equipment financing applications up to $500,000 for large established companies over three years in business and up to $50,000,000 with a full financial package.
In addition to that, Trust Capital also has an SBA Express Loan program within 24 hours which is up to $5,000,000 with interest rates starting at 5.75% and terms up to 120 months. Get the fastest approval decision SBA loan program in the industry, getting approvals within 5-6 days, a vast difference from the average 1-3 months it takes for other local banks and business loan companies.
Final Thoughts on Startup Heavy Equipment Financing
Acquiring heavy equipment need not be a such a heavy burden at all especially for startup companies.
This article showed the various heavy equipment financing options that can be done.
Depending on your business finance company, you can decide on what is the best type of startup heavy equipment financing you should obtain.
Heavy equipment financing can ease your financial burden especially when it comes to heavy equipment acquisitions.
At the same time, you can also realize the following benefits such as:
More valuable cash savings,

A smooth business cycle,

Good cash flow, and

Tax deductions.
If you already paid cash for your equipment and then decide to you wished you financed the heavy equipment so you'd have all that cash back in your pocket for payroll or marketing, it's not too late for you.

If your business currently owns equipment and you would like to sell it in exchange for working capital terms, Trust Capital offers one of the best equipment sale leaseback programs you'll find. We'll provide you with working capital terms without any blanket liens placed on your business and just a UCC filing on your equipment being financed.

A reliable heavy equipment financing company like Trust Capital can help you when making heavy equipment acquisition.

Trust Capital offers the best heavy equipment financing solutions for startups to different kinds of businesses looking to acquire heavy equipment. They'll approve your equipment financing application regardless of your credit score. Just be ready to prove cash flow and explanations to what's going on. They can approve a new business with low money down and no pre-payment penalty.

Just visit their website and provide the required documents to start your application.

To speak with a live person about

heavy equipment financing,

contact

Trust Capital at (866) 458-4777.