You're looking into what it takes to startup a dental office? Or maybe you've been in the business for a while and are ready to start upgrading your equipment to keep up with modern technology? Either way, you've probably already seen how expensive that dental equipment can be, especially when choosing some of the most modern technology options available today.
So how do you go about affording all of your equipment? Dental equipment financing is usually the best option for a dental business like yours that is seeking to either get started or take their business to the next level.
Before You Get Started
Before you start signing contracts and agreements, make sure you know exactly what you need out of financing. Are you looking to upgrade to the newest tech or can you manage with used and only slightly-dated equipment?
Are you prepared to make higher monthly payments for your equipment if you don't meet all of the financier's requirements?
When meeting with financing companies, make sure you know exactly what is being proposed and what the terms are before you agree to anything. It's unfortunately not uncommon for financiers to promise affordable rates without telling you that you need a) perfect and spotless credit, and b) have been in business for so many years.
At that point you're probably better off talking directly to the manufacturer when trying to buy equipment as they can sometimes provide you with low-cost or no-cost financing.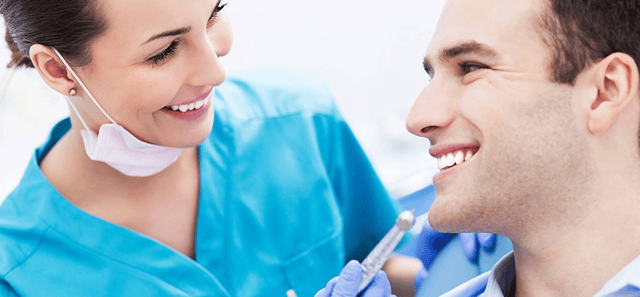 What Are the Dental Financing Rates?
If you can't meet the requirements to qualify for low/no-cost financing with dental equipment manufacturers, you might be wondering what other alternatives there are. With Dental equipment financing and equipment leasing, you can get access to the dental equipment that your practice needs in order to open or continue daily operations.
How much you have to pay on dental equipment financing rates will depend on your credit score, how long you have been in business, how much the equipment costs that you want to purchase or lease, and for how long you want to lease.
Be careful when being quoted a rate because a huge percent of financial professionals will provide you with a phony rate.
Ok.... Let's use an example of $25K in equipment financing paid over a 5 year period.
If you have a fairly decent credit score, you can expect to be paying around $550/mo in payments.
Now as your credit score gets lower or the number of years you've been in business is less than 2-5 (depending on the financing company), your monthly payment will go up.
In some cases the dental equipment finance company may require you to make higher payments or pay a leasing period of 3 years instead of 5.
At this point, your monthly payments would be around $1,100 a month or more.
Click here for a dental equipment finance calculator to calculate how much your dental equipment financing payments could be and how much dental equipment you can afford to buy based on your monthly budget.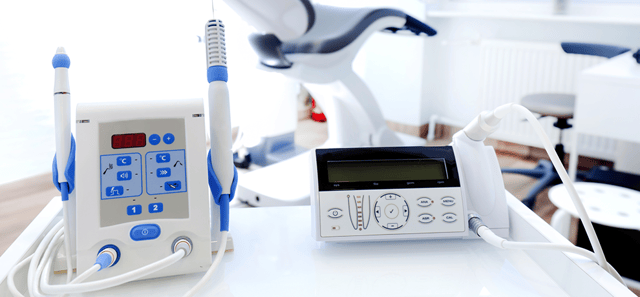 What If I'm A Dentist With Bad Credit? Can I still get a Dental Equipment loan?
Dental practices generally get the better end of the stick compared to other industries when it comes to dental equipment financing. You can still get great (and affordable) financing rates if you are able to show that you have the ability to make your payments and have good company assets and revenue.
Every financial situation is unique, so make sure to consult with a financier and learn about the specifics and numbers associated with your business and its credentials.
Having the most reliable and upgraded dental equipment for your dental practice, acquired with affordable and flexible monthly payments, can have a lot of benefits for your dental practice. With dental equipment financing you get section 179 tax benefits. With the passage and signing into law of H.R.1, aka, The Tax Cuts and Jobs Act, the deduction limit for Section 179 increases to $1,000,000 for 2018 and beyond. The limit on dental equipment purchases likewise has increased to $2.5 million.
Ready to Apply online for a Dental Equipment Loan? Feel free to call Trust Capitaland speak with a dental equipment finance specialist that can take your application over the phone at 866-458-4777.
More Resources